Business Resources & Partners
Victoria County is located in the heart of Cape Breton Island. Breathtaking vistas and tight-knit communities make Victoria County a welcoming place to live and to visit. Like other areas in Cape Breton, there is a rich mix of cultures including Mi'kmaq, Scottish and Irish. With more businesses per capita than any other municipality in Nova Scotia, this enterprising community is ready for more!
The Cape Breton Partnership
The Cape Breton Partnership, through the Regional Enterprise Network (REN), carries out economic development activities on behalf of Victoria County and is a one-stop-shop to connect companies and entrepreneurs from any industry or sector to the supports and resources they need to succeed. Whether it's support for entrepreneurs starting or growing a business, training, export, networking, immigration, investment attraction initiatives and more – the Cape Breton Partnership can help. For more information, visit www.capebretonpartnership.com.

Atlantic Canada Opportunities Agency
Federal Government Agency, works to create opportunities for economic growth in Atlantic Canada by helping businesses become more competitive, innovative, and productive.
CBDC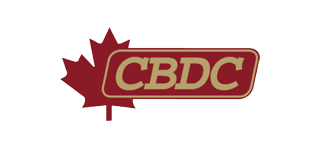 Since 1981, this organization has been providing valuable business development services, assisting more than 1,400 businesses with start-ups and expansions.

Develop Nova Scotia
Develop Nova Scotia is responsible for strategic economic infrastructure and prosperity across the province. It works closely with partners, stakeholders, and industries that contribute to the economic growth of the province.

Innovacorp
Innovacorp is an early-stage venture capital organization designed to meet the needs of promising companies specializing in technology.

Nova Scotia Business Inc.
Provincial Government business development agency, helping businesses grow with a focus on developing new exporters and attracting innovative, globally competitive companies to Nova Scotia.

Nova Scotia Cooperative Council
The Nova Scotia Cooperative Council offers the small business loan guarantee program and the immigrant small business loan program.

Strait Area Chamber of Commerce
The Strait Area Chamber of Commerce is a business development organization that promotes, improves and protects trade and commerce. Its vision is to make the Strait area one of the best regions to live, invest, work and conduct business. More information can be found at www.straitareachamber.ca.
For more information regarding business in Victoria County contact Economic Development Officer: