Volunteer Firefighters get new on-scene support
Posted on:
April 4, 2023
When a disaster or fire hits our communities, it's our volunteer firefighters and emergency responders who risk their lives to protect our homes and properties. But who helps those brave responders to shelter and stay safe?
Thanks to a generous donation from an emergency medical services and software company, Victoria County Emergency Services will soon have the physical resources on-scene to help all emergency responders.
Rehab and Disaster Unit
The new Special Rehabilitation and Disaster Unit will be on the road in late spring, ready to provide back-up and support for volunteer firefighters on-site working in a disaster situation anywhere in Victoria County. It's a unit where emergency responders can get a break from the action, replenish needed water and food, get out of the conditions for required rehabilitation and rest. If the responder needs medical help, their vitals can be checked to assist with treatment or more rest.
Excellent Shape
This unit was formerly an ambulance, a Ford F-350 used in the City of Hamilton Ontario. It had been originally purchased by "Interdev (ESO)", a software company that sets up computer systems in fire apparatus and ambulances for computer mapping and incident reporting. The unit was located in Hamilton, and the company no longer needed it to display, but there was still lots of life left in it. Through a mutual connection of one of ESO's employees, they reached out to Victoria County to see if the unit could be donated here.
Apart from the costs to upgrade with oil change, new brakes, tires, battery, microwave and medical equipment, the vehicle only has 175,000 kilometres and is almost in brand-new condition. According to Lyle Donovan, Emergency Management Coordinator, after driving it back to Victoria County, he says it "runs like a dream!"
Donovan drove the unit from Hamilton back to Victoria County where it's undergoing refurbishing at the moment. Once it's ready to complete, the unit will be kept at the North Shore & District Firehall (outdoors) at 46177 Cabot Trail in Indian Brook for those who would like to see it. During colder months, the Iona Volunteer Fire Department offered up their location for storage indoors.
Keeping Volunteer Firefighters Healthy
Emergency Services plans on installing a Cascade System in this unit to also assist the fire departments with filling their air bottles on the Breathing Apparatus. The Cascade System has been donated from a department in Prince Edward Island (West Point Volunteer Fire Department).
Victoria County would like to thank Brent Townsend (from ESO) for making the connection for the former ambulance as well as Kory MacAusland (from Canadian Bomberos) for the connection with the donation of the Cascade System.
By networking and support, Donovan says everyone benefits.
"Protecting volunteer firefighters to keep them healthy helps our County give back to them," he says. "These are the same people who put their lives on the line for their communities."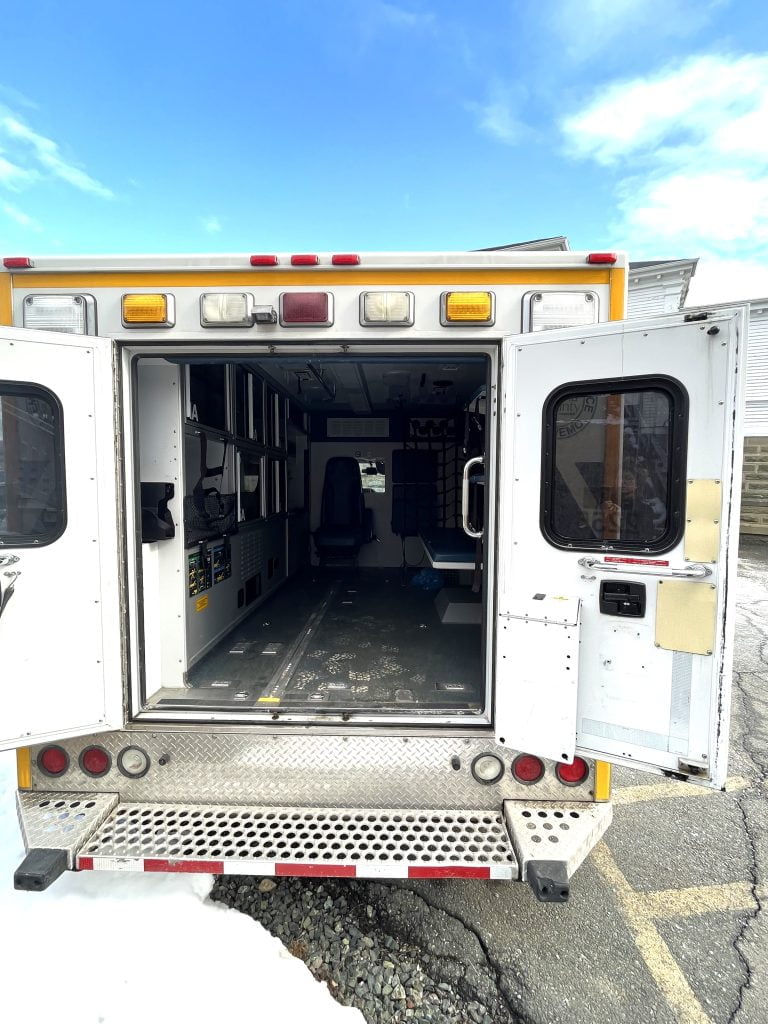 Emergency Management Coordinator/Fire Services Coordinator
Lyle Donovan
Emergency Management Coordinator/Fire Services Coordinator
lyle.donovan@victoriacounty.ca
Phone: 902-578-1994