You're Invited – Ingonish & Area Development Discussions
Posted on:
May 26, 2023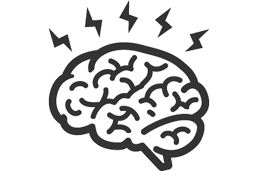 Ingonish Development Society
Strategic Tourism Expansion Program
Victoria County and the Ingonish Development Society, in partnership with the Atlantic Canada Opportunities Agency (ACOA, Tourism Atlantic), are pleased to announce the launch of our new Strategic Tourism Expansion Program (STEP) process.
Launch sessions will be held on (May 31, June 1, locations noted below).
Our consultant, (Richard Innes, BRAIN TRUST) will present the strategy planning context and detail his tourism development process and expected outcomes. Participants will be invited to ask questions, offer input for the desired outcomes, and discuss expectations.
"We are thrilled to be working stakeholders in Victoria County. Our tourism strategy development process represents an opportunity for tourism and community stakeholders to work together to identify relevant and realistic strategies to enhance your competitiveness and responsibly grow your visitor economy." Richard Innes, Brain Trust
Meet Our Consultant: Richard Innes, Founder, Brain Trust
Richard is an experienced tourism industry strategist who blends the creativity of his marketing background with a disciplined approach to visitor-centric tourism destination management, product, and experience development.
He has held senior roles in both national and international advertising agencies and has managed assignments for some of Canada's largest advertisers including Destination Canada, Ontario Ministry of Tourism, Culture and Sport, Destination Toronto, Delta Hotels and the Canadian National Exhibition.
Based on this experience, he was appointed Vice President of Marketing for Destination Toronto and led the marketing efforts of Canada's most prominent tourist destination for seven years.
He founded Brain Trust in 2000, and has managed tourism assignments at the national, provincial, regional, and local levels. He maintains an understanding of changing market dynamics and consumer behaviour and has in-depth knowledge of sustainable tourism development post the global pandemic. Richard has demonstrated success building consensus and creating collaborative strategies and implementation plans that move destinations and owner-operators to the next level of competitiveness and appeal.
Introducing STEP (Strategic Tourism Expansion Program) – a community-led regional tourism development process designed to grow our tourism economy.
At this 90-minute session, learn how this project will lay a foundation for responsible, collaborative, sustainable community-based tourism development for the region and your business. Meet our consulting team and have an opportunity to ask questions and provide input to the process.
Dates/Times/Locations:
Session 1: Wednesday, May 31 – 9:30 – 11:00 am – Ingonish North Fire Hall
Session 2: Wednesday, May 31 – 3:00 – 4:30 pm – Destination Smokey
Session 3: Thursday, June 1 – 9:30 -11:00 am – Neil's Harbour/New Haven Fire Hall
Session 4: Thursday, June 1 – 2:00 – 3:30 pm – Dancing Moose Café
Session 5: Thursday, June 1 – 6:30 – 8:00 pm – Ceilidh Hall, Keltic Lodge
Please RSVP by: May 30, 2023
Reply to: Colleen.Whelan-Smith@victoriacounty.ca
Who should attend?
Those interested in contributing to responsible tourism development, including:
· General public: interested individuals who, for example, could act as tourism ambassadors, experience providers or community leaders.
· Tourism industry stakeholders: businesses serving tourists directly or indirectly (accommodations, restaurants, retailers, attractions, guides, outfitters, suppliers etc.
· Others: organizations actively involved in the community, including the Chambers of Commerce, Service Groups, Social Agencies etc.
· Public and private sector organizations: municipal, First nation governments (staff and elected officials), community arts, culture, heritage organizations etc.
· Not-for-profit groups: those organizing festivals/events, social/recreation activities etc.
· Federal and provincial government agencies, DCB (staff and elected officials)